I was wondering if anyone has any idea why the Fiat Topolino body came to be used so much in Drag Racing?
The body has always been popular and still looks good today on our NFAA cars.
Below is some information gathered from the forum and websites about some of the cars we have seen in the UK.
I thought it would be good to try and get a history of cars that used the body here.
Was the
Hillbillies
car the first?
Picture:Nick Pettitt
Picture:Bill Taylor (Trackbytes)
The
Hillbillies
car then became
Earslitenloudenboomer
.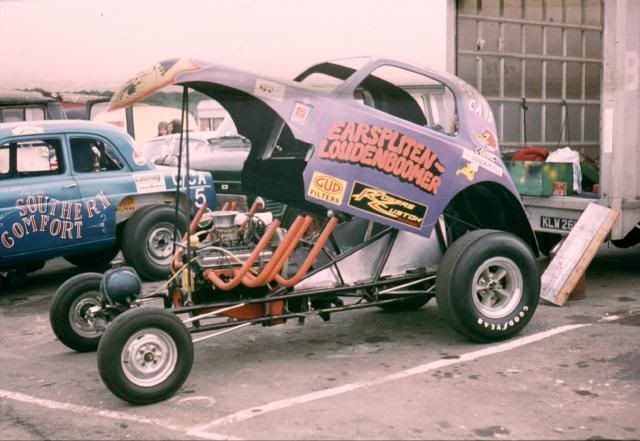 Picture:Alan Currans
Alan tells us that the car then became
The Ant Hill Mob
owned by Pete Lane and Ray Tucker.
Picture:Alan Currans
What happend to this car next? And what about the rest?