[quote="DaveysDelivery"]Update on our car. We've done a fair bit on it lately and decided to give ourselves a boost by seeing it built up and on its wheels, we still have a large rear wing to fit and a long single wheelie bar but you can now get a good idea of the final look.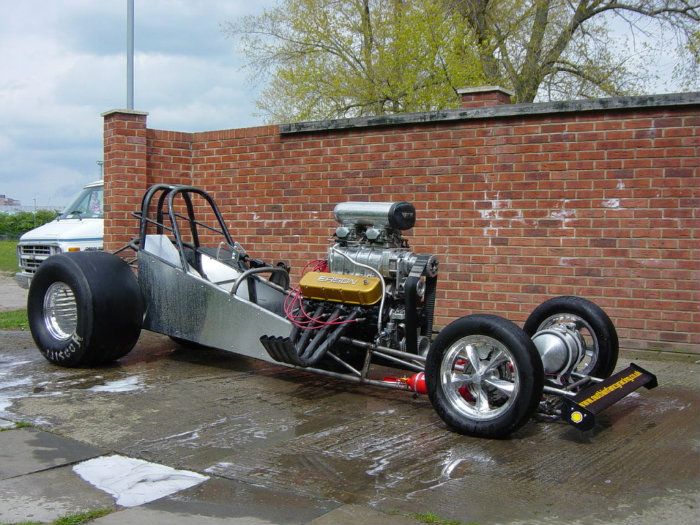 I was so happy to see yesterday the old chassis that Dave Gibbons and I had raced from 1981-1991. Dave told me that he had sold the old one on after building a copy to someone in England. Like Dave, I have fond memories of racing this chassis, it almost came with me to the state when I moved here in 92. As you know it raced all over central Europe from 85-91 winning many races and championship.
Here is a picture of me at a custom car show in Germany in 1987, and then repaining the chassis back in the winter of 1989.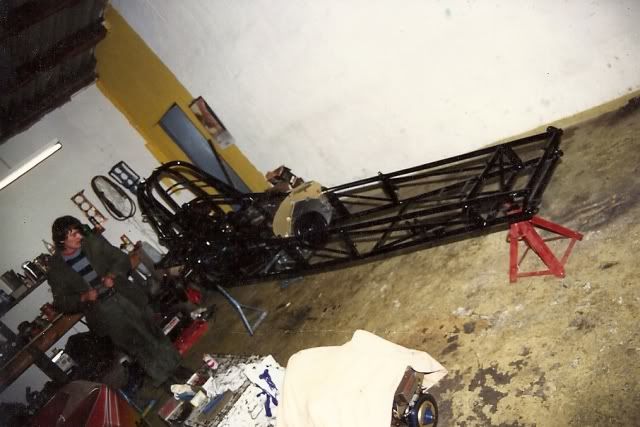 Good luck and I hope to catch up with you guy's one day Tony