I was going to build a rear engined dragster then this popped up for sale on the Santa Pod page so I went to look at it and bought it. There was some confusion with the history as there was 2 cars called Gold Digger from that era but after a lot of research on here and with help from Jerry Cookson we got there in the end.
The first photo was found after spending hours going through the epic "Scenes in the Pits" thread on here.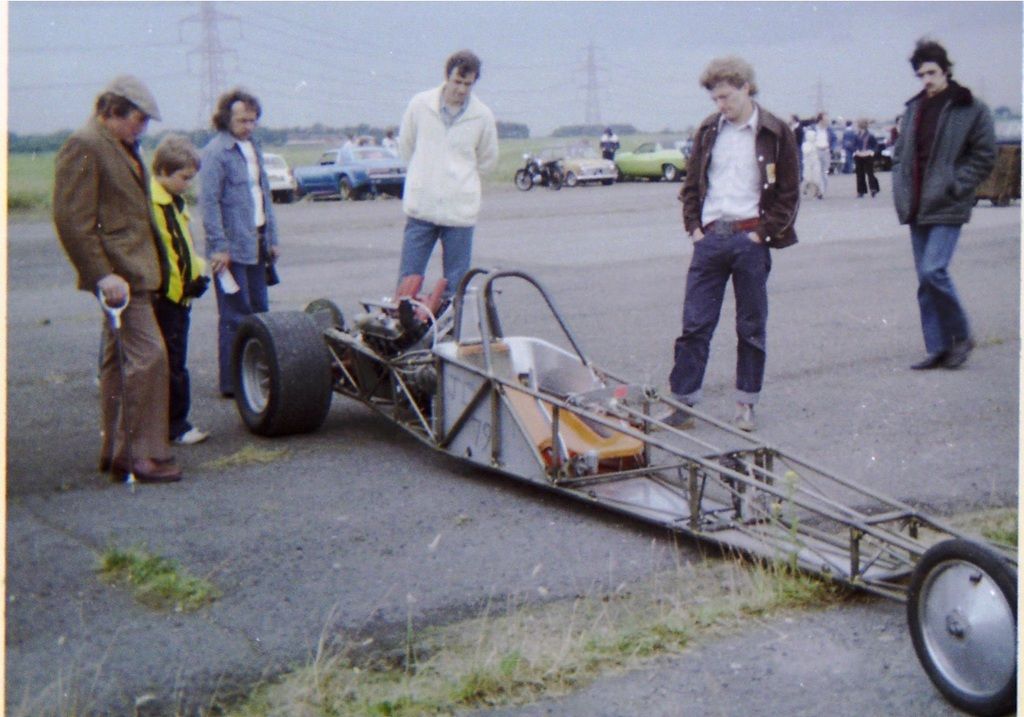 From that and the following discussion between shabby1, badger and woody I managed to get a lot more information. The car was built by Mike Sayers of Impact Dragster frame, and then sold to Chris Whitehead who raced it at York. From there Jerry came through with these pics of Chris Whitehead racing it. Photos by Dave Perry, either 1978 or 1979.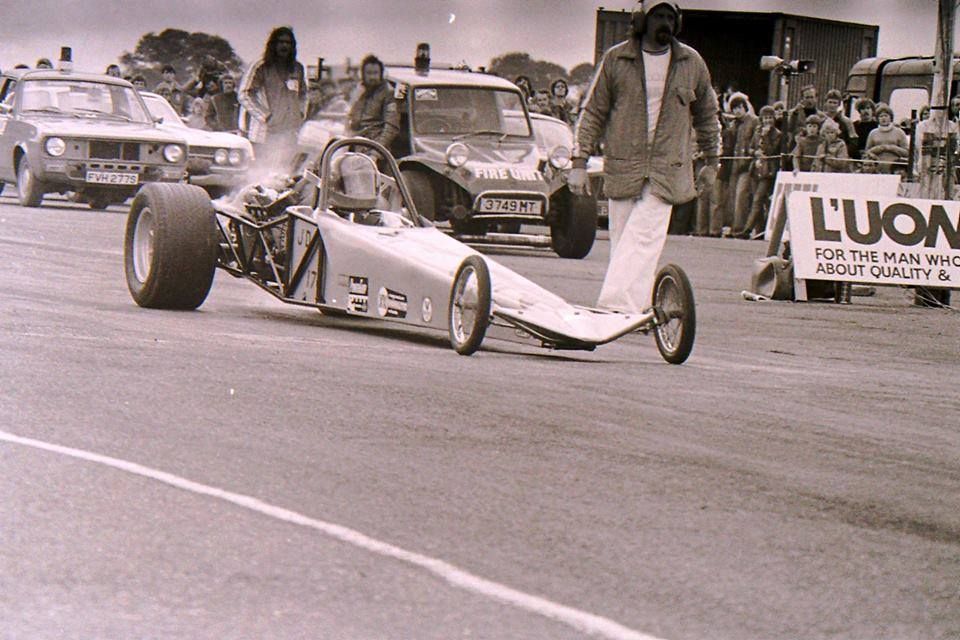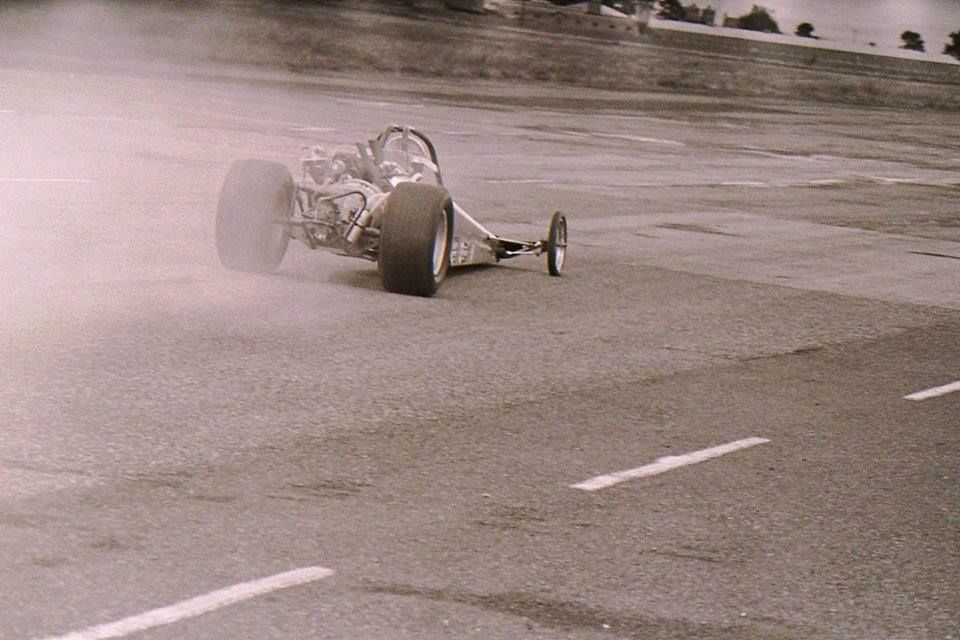 Here it is on the program at York May 1980.
The engine is a Ford Pre Crossflow. As far as I can tell it's a over-bored Mk2 Lotus Cortina block with all steel bottom end components (more details to follow), ported big valve head, home made mechanical fuel injection for alcohol and a Godfrey Marshall Cabin Blower. This is backed up by a VW transaxle running through a home made clutch can. Everything is really, really well engineered.
And here's a couple of photos of it when I picked it up yesterday.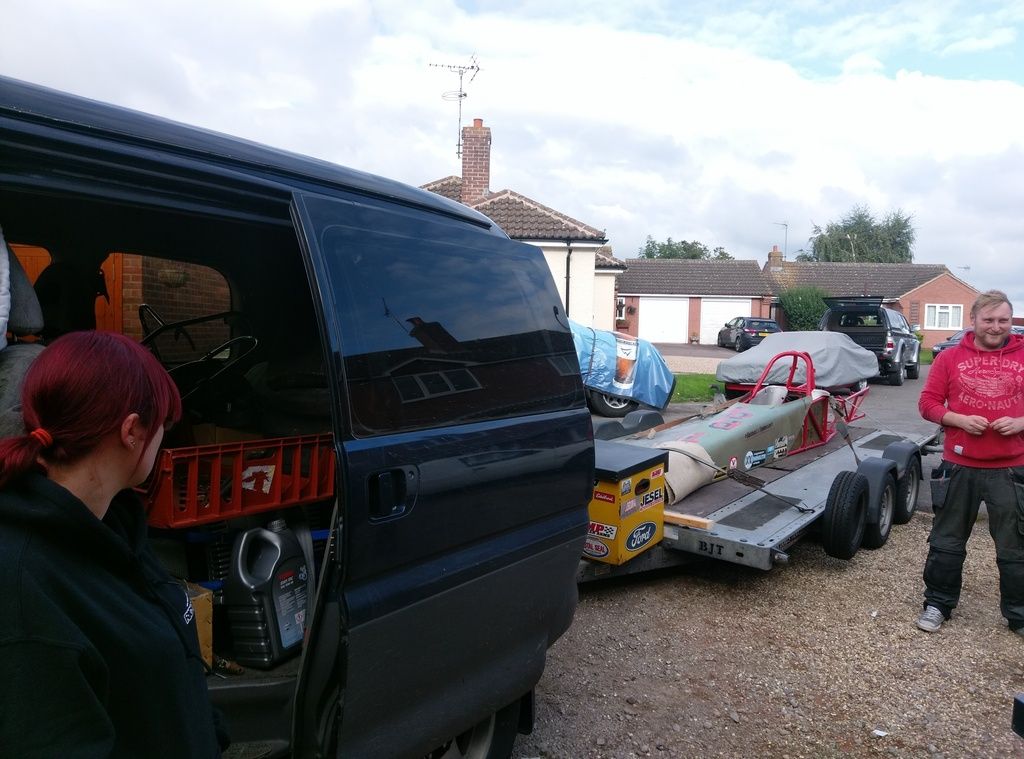 Not sure how long the guy i've bought it of has owned it. He apparently bought it as a full car then stripped it, put it in storage and didn't get it out till the day he put it for sale. This was sometime in the 80s i'd guess by the photos he showed me. The car was in Leicestershire next to Bruntingthorpe Proving Grounds, and he bought it from a guy in his village.
The car appears complete apart from the seat, belly pan and nose cone. I'll find out once I start piecing the puzzle together. If anybody has further information or photographs it'd be very much appreciated.