My cousin and I are currently rebuilding the Altered which was Dave Gibbons 'Rough Diamond' with a blown big Chevy and Topolino body. Here are some pictures from a couple of months ago, we have made progress since and intend to get the car out in the daylight over the weekend as its now fully rolling.
Page 3 was a great read, its certainly travelled well in its time.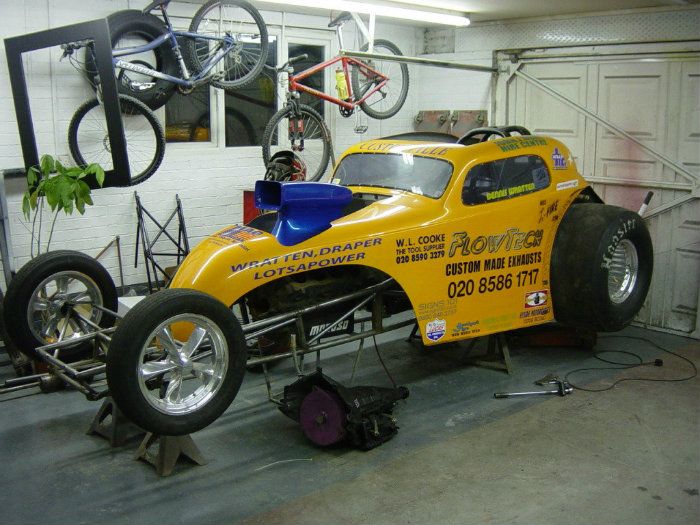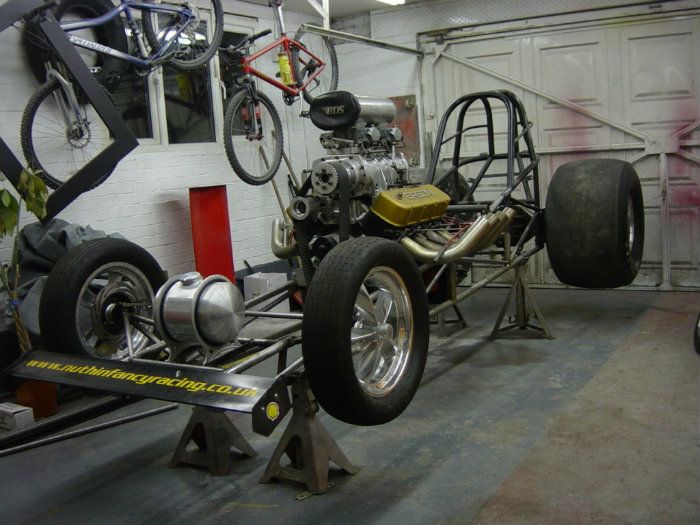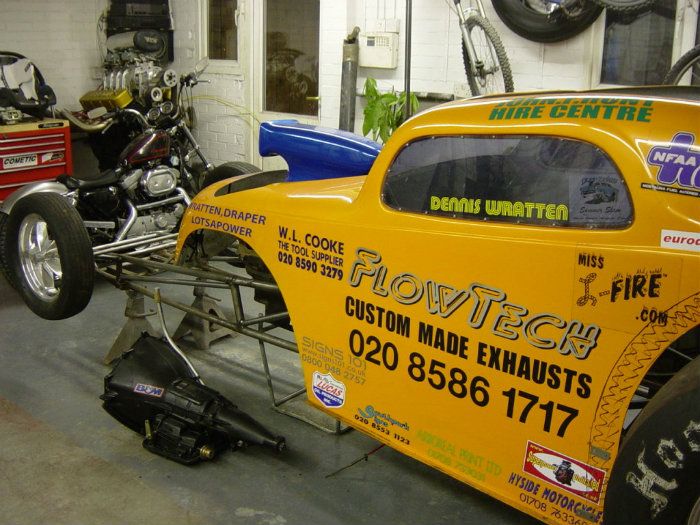 This is going to be the engine for now, it previously lived in my Model a street car and ran 10.0's on treads.