The owner of the "Ain't No Saint" Volvo 'gasser' seen recently at Dragstalgia and HRD was asked if his car was the former Mickey Mouse. It wasn't so anyone else shed light on the Mickey Mouse Volvo racing career and where it has ended up?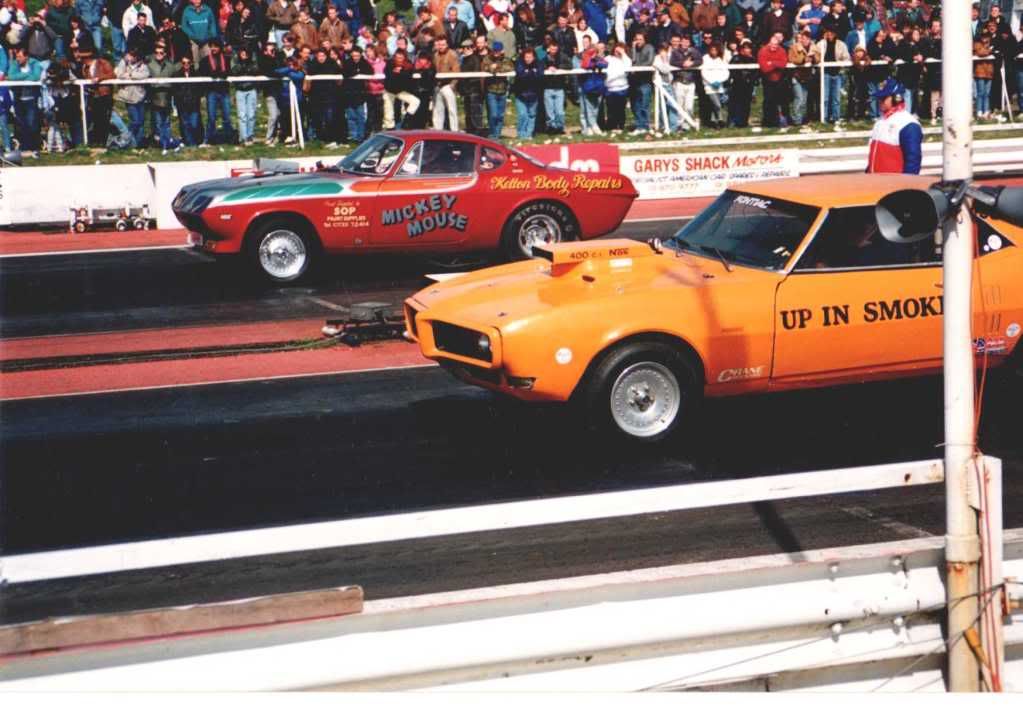 The picture was taken by Russ Filer around 1990, the image was originally posted
here
. The "Up In Smoke" (Firebird?) was later to become a MkIII Capri around 1993?
Many thanks,
Dom