Moderators: timetravel, ukdrn
Wow Marcus that looks like a fine piece of work I would love to hear that run!
good luck
Steve
My cousin and I are currently rebuilding the Altered which was Dave Gibbons 'Rough Diamond' with a blown big Chevy and Topolino body. Here are some pictures from a couple of months ago, we have made progress since and intend to get the car out in the daylight over the weekend as its now fully rolling.
Page 3 was a great read, its certainly travelled well in its time.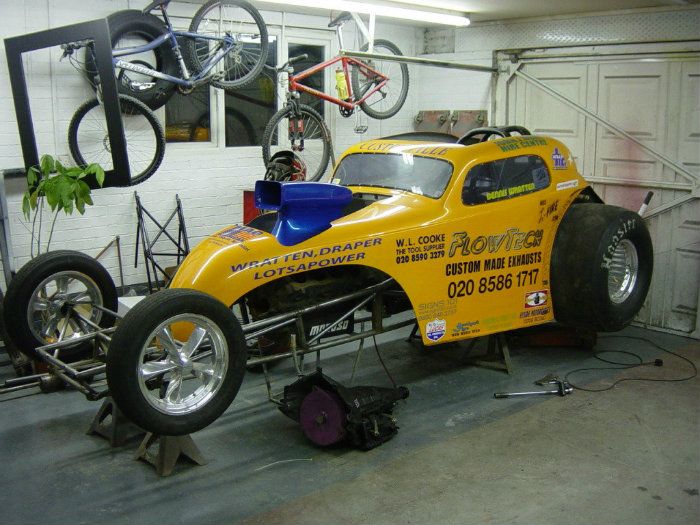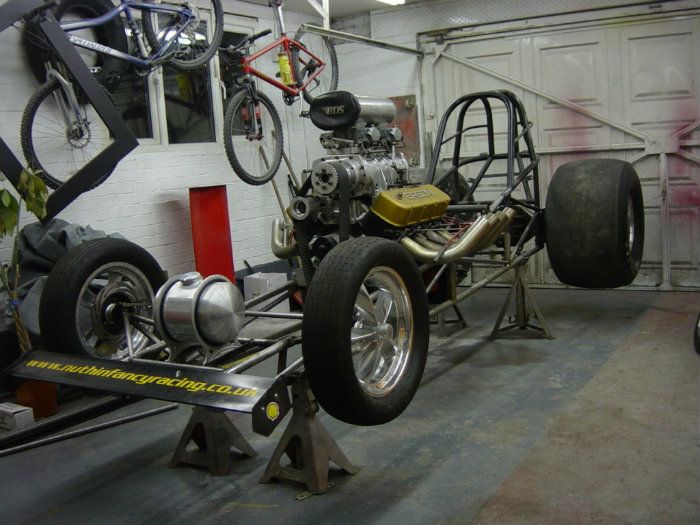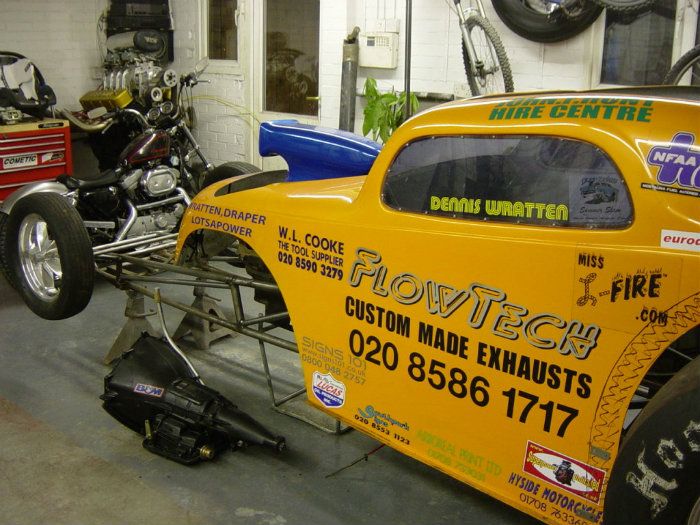 This is going to be the engine for now, it previously lived in my Model a street car and ran 10.0's on treads.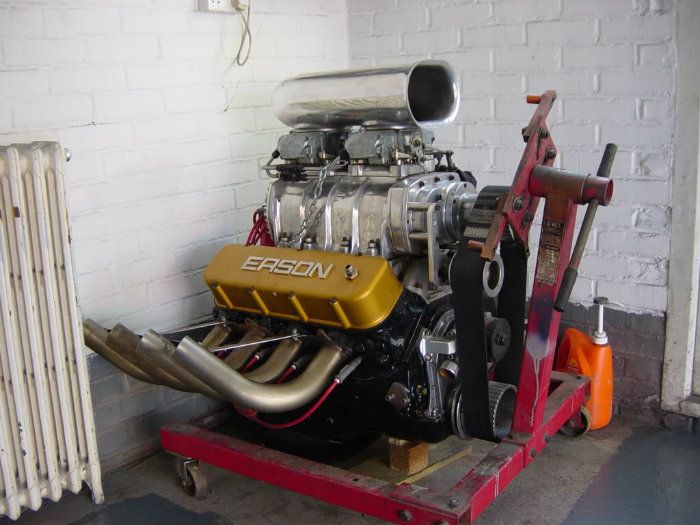 Nice one dave! Your certainly ahead on the toys front, pot plants too!
Ha, your not wrong Brin. I have about 10 years worth of projects need doing at the moment. I get tired thinking about it.
Don't want to thread jack too much so update on our car (ex rough diamond car) here.
viewtopic.php?f=4&t=428&p=29184#p29184

Watch this space.
Back to the thread one of Norm's best. Am trying desperately to get it back on the track for Dragstalgia.
That tow car was a 5.3 V12 XJ! Fuel consumption towing was around 8 mpg.
Norm
just to add some info to your original post, john Powis's Henry's revenge has been sold to a chap in West Yorkshire along with a mountain of Cleveland parts! when I was down at the workshop Saturday I noticed in the corner the original front end which had a love in with some armco and a new tripod front end had been fitted, did you update the chassis for John? it is very neat I will try and post a picture tonight
Steve
Who in West Yorkshire has the car now?